ABOUT AFA
The American Federation of Scientific Astrologers was founded May 4, 1938 at 11:38 a.m. when the organization's convention was called to order at the Raleigh Hotel in Washington, DC. Incorporation papers were filed simultaneously, and the three incorporators were Ernest A. Grant, Swan A. Erickson and Anna M. Cowan, all of whom were District of Columbia residents.
The constitution was amended in 1945, and the name was changed to the American Federation of Astrologers.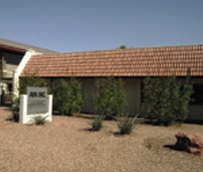 AFA's first headquarters, at 6 Library Court in Washington, DC, was purchased in the fall of 1950. This building was sold in 1975, and the headquarters was moved to Tempe, Arizona, a Phoenix suburb, where it occupies a 5,000 sq. ft. building owned by AFA.
The purposes of the American Federation of Astrologers as stated in its constitution are to:
Encourage and promote the science and art of astrology through research, teaching, lecturing and practice; Advocate freedom of thought and speech concerning astrology and to develop and promote a correct professional status for astrology;
Assist all persons engaged in educational, scientific or humanitarian efforts, such as teachers, graduates, lecturers or writers on astrology, whose work is beneficial and who are duly qualified as adjudged by the Federation and who are not acting in "willful offense against public policy";
Develop ways and means of eradicating illiteracy and disassociating those whose work in the name of astrology is misleading to the public;
Establish as high a standard of professional ethics for legitimate astrologers as now exists in other education professions.




AFA Board of Directors


Dave Campbell, LPMAFA, President

Maxine Taylor, PMAFA, Vice President

Joan Titsworth Marsteller, FAFA, Treasurer

Weiss Kelly, PMAFA, Secretary

Michele Adler, PMAFA, Director

Kathy Allan, PMAFA, Director

Christine Arens, PTLMAFA, Director

Benjamin Dykes, PMAFA Director

Demetra George, PMAFA, Director

Omari Martin, LPMAFA, Director

Kathy Silverton, PMAFA, Director

AFA Headquarters Staff

Celeste Nash-Weninger, PMAFA, Executive Secretary

Dwan Bramwell, Administrative Assistant

Sierra Welsh, Production Assistant