Guest, your shopping cart is empty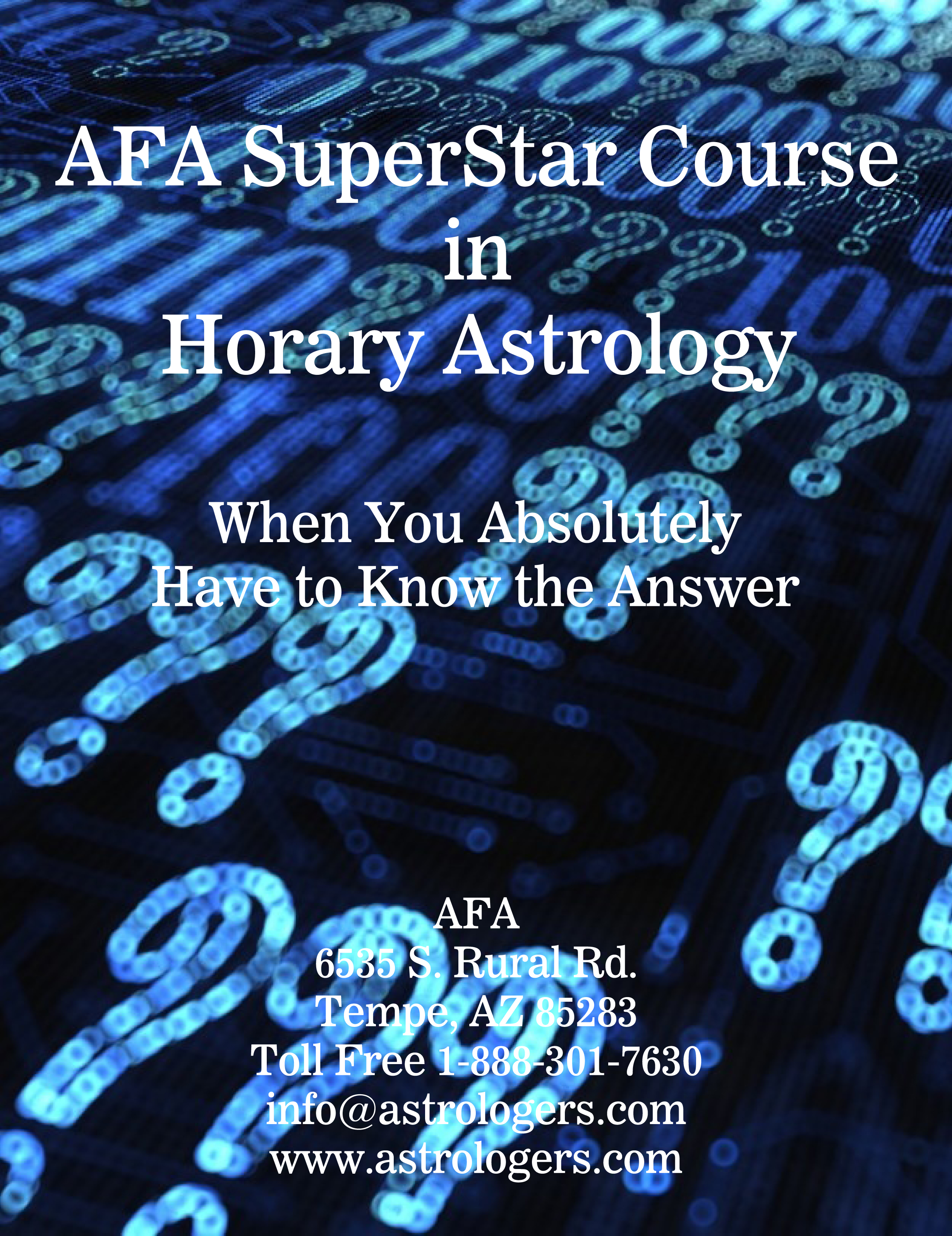 Advanced Course in Horary
$195.00
This advanced course focuses on horary, the branch of astrology used to answer specific questions, find missing objects, and much more. Using a step-by-step approach, you will learn how to word questions, how to find the correct house for a question, and how to interpret aspects. For more information about the course, click on the pull-down menu under Learn Astrology. Note: This is an advanced course in astrology, designed for those who have a working knowledge of the natal chart as well as forecasting. Cost: $195, including shipping to a U.S. address; contact AFA for cost to ship to other countries. Every student is assigned a teacher.

Product Reviews
Did you buy this product? Please rate and review!
---
Average User Rating
You must be logged in to add a review.