Guest, your shopping cart is empty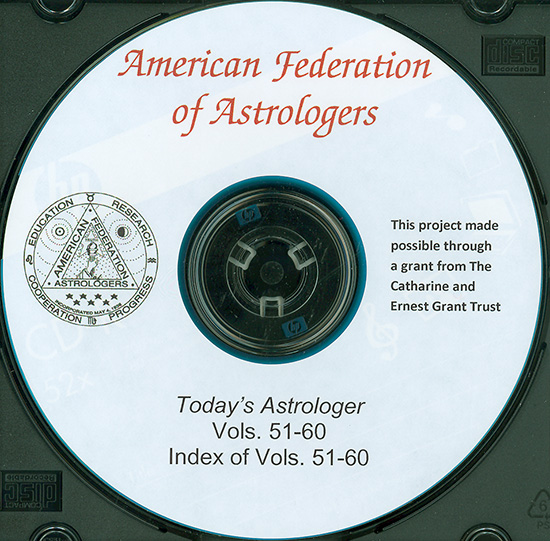 Today's Astrologer Vols. 51-60
$24.95
This CD contains the complete contents of Today's Astrologer, the AFA monthly journal, for Volumes 51-60 (1989-1998) Also includes a separate index for each of four categories: author, subject, title and volume. (To view the indices, go to the Grant Trust Projects page on the AFA website.)Price includes shipping to U.S. addresses. For international shipments, $4.00 will be added to the order before it is processed.

Product Reviews
Did you buy this product? Please rate and review!
---
Average User Rating
You must be logged in to add a review.