Guest, your shopping cart is empty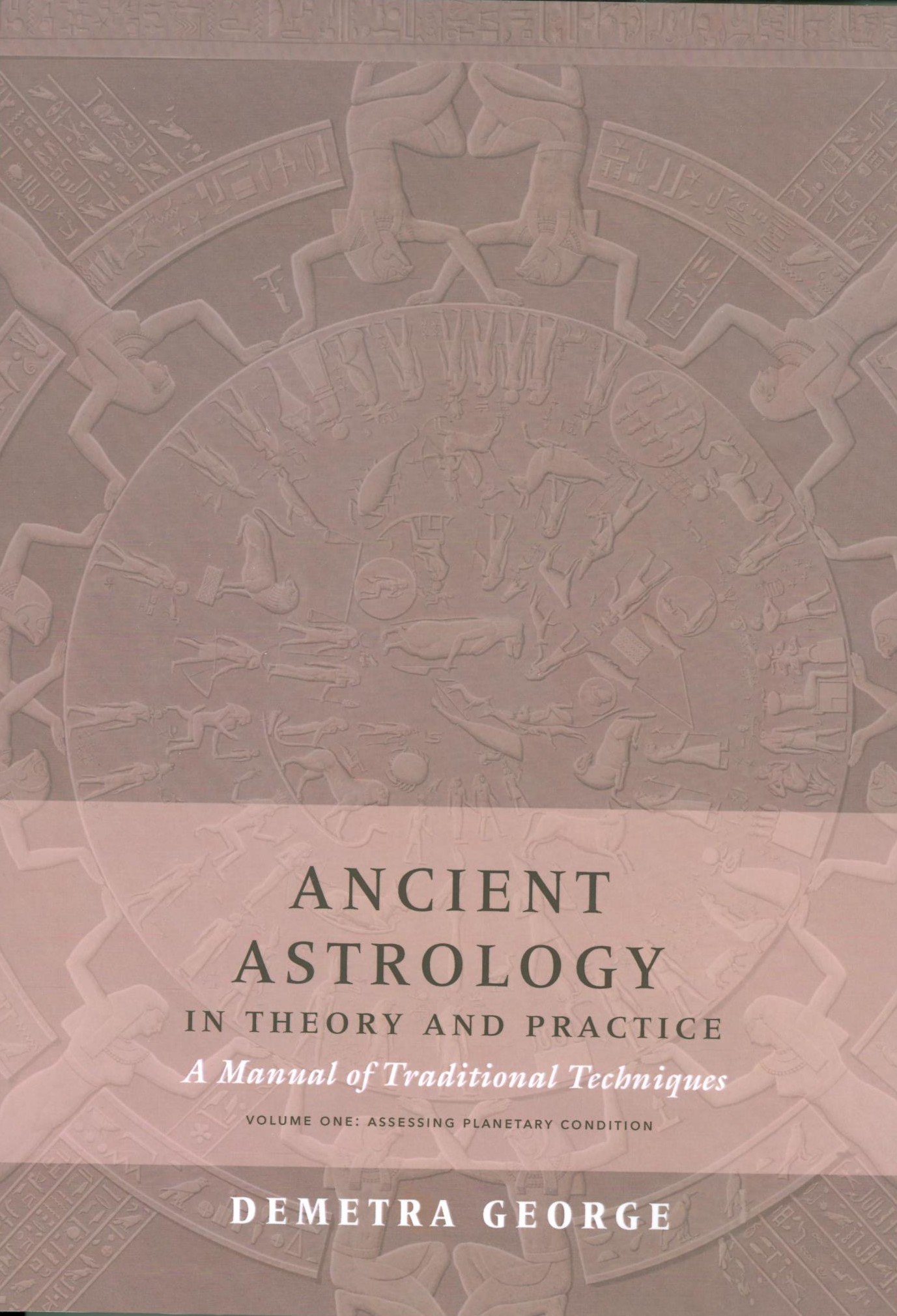 Ancient Astrology Volume One
$49.00
A Manual of Traditional Techniques: Assessing Planetary Condition provides a series of rigorous methods for evaluating each planet in a birth chart through the lenses of classification (sect, gender, benefic/malefic), signs and rulerships (residences, reception, exaltation, trigons, bounds), the solar phase cycle (speed, direction, visibility, phase, phasis), lunar considerations (course, phases, bonding, nodes, bending, eclipses, prenatal, lunation), and aspects (configurations, witnessing, testimony, bonification, maltreatment, adherence, overcoming, rays). Finally, it brings all of these factors together in a powerful synthesis that unlocks the layers of a chart with unrivaled precision.

Product Reviews
Did you buy this product? Please rate and review!
---
Average User Rating
You must be logged in to add a review.