Guest, your shopping cart is empty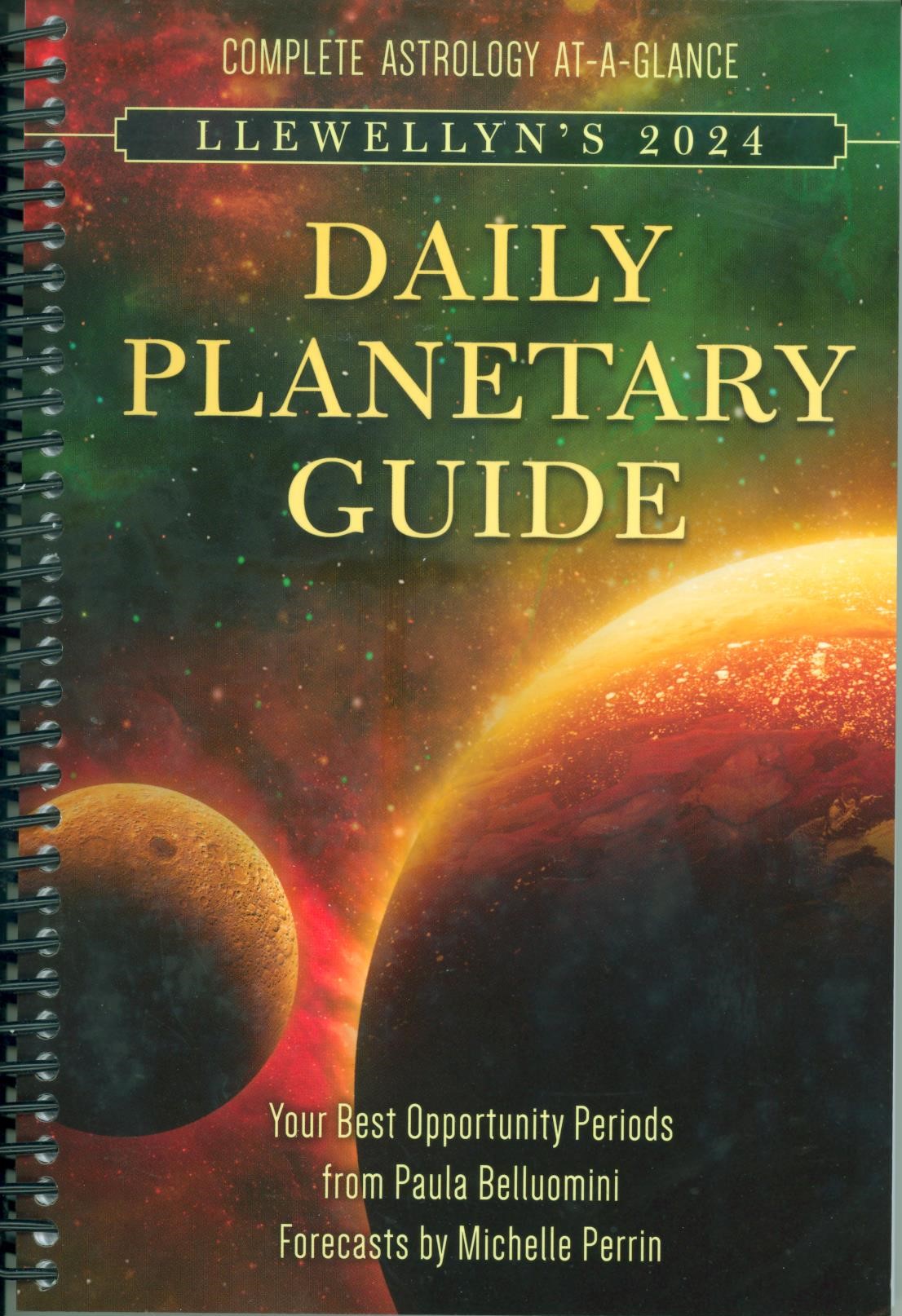 2024 Llewellyn's Daily Planetary Guide
$13.99
Accurate and Reliable Information for Weekly, Daily and Hourly Planning. For more than forty-five years, Llewellyn's Daily Planetary Guide has been the key to finding the best month, day and hour for any activity or event...even down to the minute. Now this trusted and astrologically detailed datebook is better than ever with new tables, including the year's planetary motions, planetary ingresses, and Moon voids. The 2024 edition also features calendar spread with room for notes and a snapshot view of each month. From beginner-friendly explanations of the signs and houses to planetary aspects and ingress times, this guide is a must-have resource for any astrologer. Includes: Illustration and table of planetary motions for the year, Weekly forecasts by Michelle Perrin, Opportunity periods for 2024 by Paula Belluomini, using a system created by Jim Shawvan, Planet retrograde and direct station times, Moon Sign, phase, and void-of-course periods, A guide to planetary sightings and eclipses in 2024, Planetary aspects and ingress times, Ephemeris tables that include Chiron and four asteroids, Planetary hours with complete instructions, Lay-flat, spiral-bound design makes it easy to write in appointments and events.

Product Reviews
Did you buy this product? Please rate and review!
---
Average User Rating
You must be logged in to add a review.